Chalk-A-Lot is a street art festival held in downtown Waterloo, IL. The Monroe County Arts Alliance sponsors this event. Waterloo's Mill Street will be turned into a paradise of visual artists of all ages and experience levels who use chalk to create works of art in 6' by 10' rectangles drawn on the street.
The Monroe County Arts Alliance Member organizations will provide entertainment throughout the day. A family area will be available where everyone can try their hand at applying chalk to the pavement, and artwork can be created.
Plan to spend the day in Waterloo, IL enjoying the arts, strolling through the downtown businesses, and enjoying food and refreshments from one of Waterloo's establishments.
All artists must pre-register for the 2023 Chalk-A-Lot event.  
Chalk-A-Lot Winners - Pro-Division
Place Won: Best of Show
Division: Pro
Year Won: 2022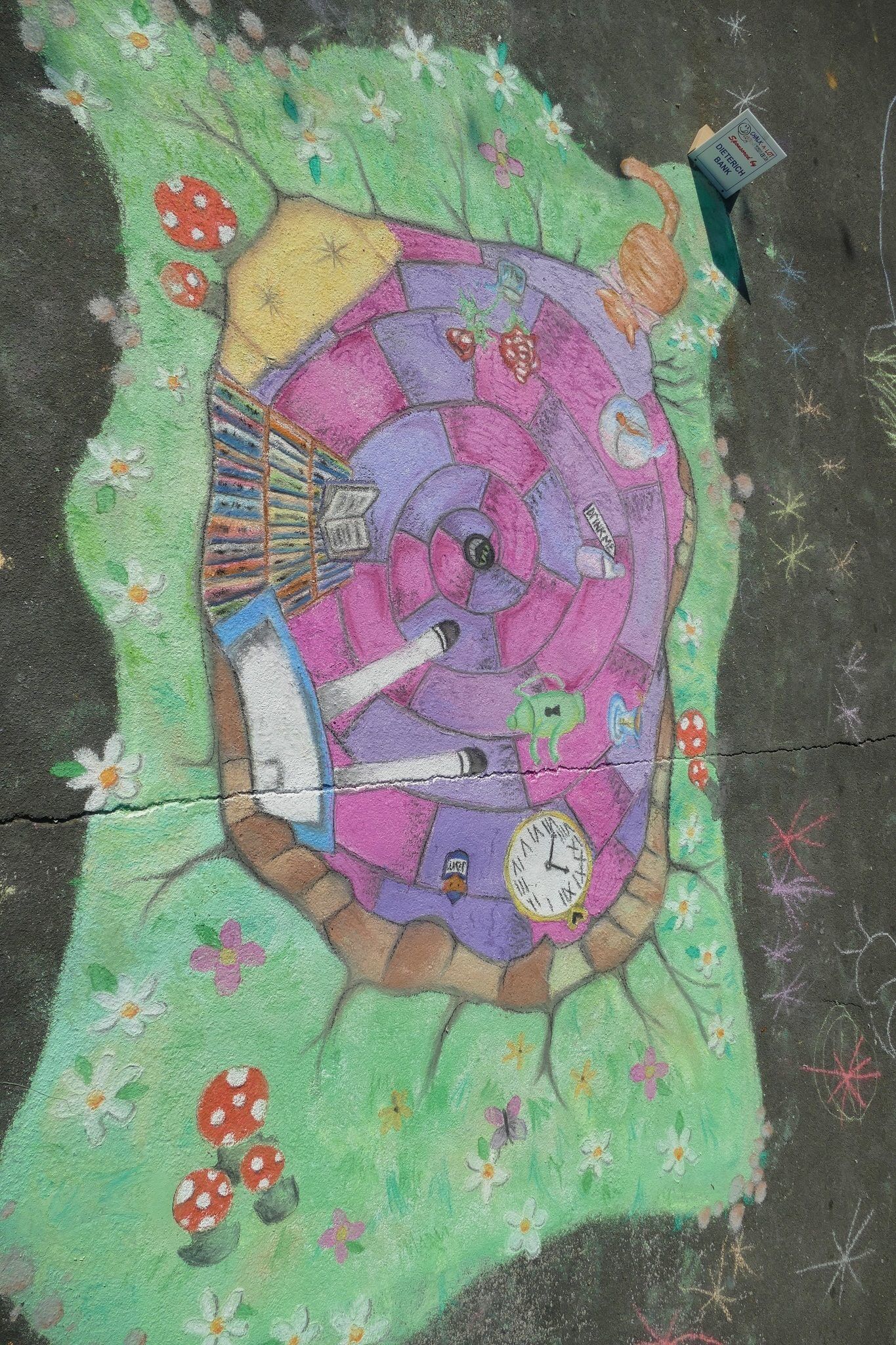 Place Won: First
Division: Pro
Year Won: 2022
Place Won: Second
Division: Pro
Year Won: 2022
Place Won: Third
Division: Pro
Year Won: 2022
Participate in Chalk-A-Lot